RECENT REVIEWS FROM OUR CUSTOMERS

20 Commerce Drive Suite 135, Cranford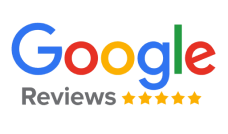 "My neighbor had a new roof installed last year..."
My neighbor had a new roof installed last year and, in speaking with him a month ago, I asked him, "how do you like your new roof"?. He told me that he used Herts Construction and that they inspected his roof and assessed it as being wind damaged. I had no idea there was anything wrong with my roof, but I figured if the neighbor who lives across the street had wind damage , then I might have it as well.
"I had the pleasure of working with Herts Roofing & Construction."
I had the pleasure of working with Herts Roofing & Construction. Elcie was fabulous to work with. She was very proactive and responsive throughout the entire process start to finish and provided me with clear guidance as well.
"When a piece of siding blew off my house in a windstorm, I wasn't sure who to call"
When a piece of siding blew off my house in a windstorm, I wasn't sure who to call, since it was a "small" job, but the piece was up near the roofline where I couldn't reach it, even with my ladder. I called Herts and they were able to
"After hurricane Ida I had a lot of leaks and interior damage."
After hurricane Ida I had a lot of leaks and interior damage. I called my homeowners insurance and they came and only paid for 25 shingles and for some internal work. My neighbor happened to be getting his roof done and told me he was working with Herts Construction and they helped him get his whole roof replaced from the storm.
"Herts Construction was absolutely phenomenal..."
Herts Construction was absolutely phenomenal! I was going through a tough time when this transition of fixing our home was happening and Jimmy and his whole team were so helpful throughout the whole process. I would highly recommend if you're looking for work to be done in your home and on your roof.
"I am a very satisfied customer..."
If you're looking to get your roof repaired, Herts Roofing & Construction is definitely the way to go. Jimmy is extremely professional and timely throughout the entire process. He was very patient with my difficult insurance company and knew exactly what to do/what was needed to get the job done. I am a very satisfied customer!
"They are an absolute professional."
Elcie and the Herts team were amazing to work with. From the initial inspection, to filing my insurance claim, to the adjuster's inspection, all through demo and the installation of the new roof Elcie was right there to guide me through the process. They were always easy to communicate with via email, text, or phone I felt involved and comfortable with every step that occurred. The whole removal of the old roof and installation of the new roof took only ONE DAY and the end result looks fantastic! I would highly recommend them without reservation for your attic, roof, and/ or gutter needs.
"They went above and beyond .."
The staff at Herts construction were very professional, friendly and most of all personable. They work very well and efficiently. I would certainly recommend using them for your roofing needs.
They are also a military friendly company!
Most Reliable Cedar Roofing Professionals
Cedar roofing is an attractive and sturdy option for your roof, giving your home a rustic, countryside look that is impossible to replicate. This lightweight, eco-friendly option is not going to be the cheapest roofing available, but if you're looking for charm and durability, this could be the roof of your dream home.
When choosing a cedar roofing company to help you with installation and maintenance, look no further than Cranford's trusted roofers, Herts Roofing & Construction as your roofing company. Our skilled and trustworthy roofing contractors offer invaluable cedar roofing services and are standing by to provide you with the friendly customer service you expect from local Cranford, NJ businesses.
Are you interested in a beautiful, natural cedar roof? Contact us today for a free consultation where you'll receive a personalized quote.
There are two types of cedar roofs that are typically confused by most: cedar shake roofing and cedar shingle roofing.
Cedar Shake vs Cedar Shingle
The main difference between these two types is that cedar shingles are factory cut, so each panel is going to be precisely the same size. Cedar shakes are split by hand and consequently, won't all be the same. This may not seem like a big difference, but the decision is an important one because it will change the look of your home. If you want a more rustic look for your roof, cedar shakes will be the way to go. On the other hand, it's essential that a cedar shake roofer installs the material since they can create gaps due to their non uniformity which can be affected by inclement weather. However, for both options, professional installation by a cedar roofing contractor is highly recommended to ensure the best possible results. The strength of your cedar roof also depends on the thickness and which part of the tree the wood was cut from. When you've got a thick cut of wood, it generally lasts longer, and if your cedar comes from the strongest part of the tree, it will be more durable. Both of these qualities will cost you more and account for the variances in cedar roofing prices. Both cedar shingles and cedar shakes are lightweight, easy to maintain, energy efficient, and can last up to 25 years. However, cedar shakes are more expensive due to their hand-made manufacturing process. Need help deciding which cedar roofing option to choose? Call us today at (908) 206-4240 for a free consultation with one of our experienced roofers. We also offer other roofing materials such as asphalt, metal, tile, and slate roofing.