Get Your
Free


Roof Inspection
Thank you! We'll reply ASAP!
Proudly Serving East Orange, NJ's Trusted Roof Repair & Replacement
We are Proud to Offer a 50 Year Warranty on Every Roof.
Competitive Pricing
Certified by GAF, Owens Corning and more!
James Hardie Siding Expert
Financing Options Available
Discount for Military and essential workers
Whether you need a new roof or a roof repair, our expert team will get the job done on time and efficiently.
                   CALL Us
              For More Info
Enjoy this special offer for your
Roof Repair Service
Redeem online repairs only.

Herts Construction Storm Restoration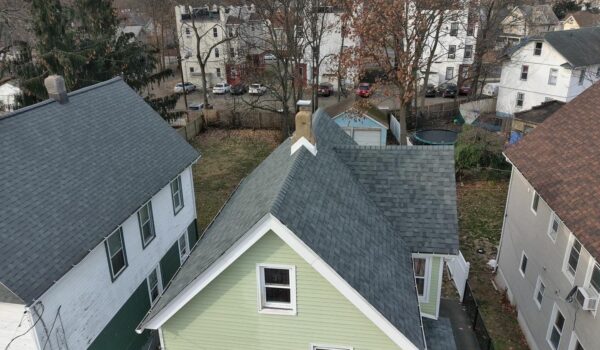 Herts Roofing & Construction: Your Local Roofing and Renovation Specialists
Herts Roofing & Construction is a full-service roofing and home renovation company dedicated to improving residential and commercial structures. Our team is here to listen to your needs and desires so that we can provide you with your dream home!
We specialize in restoring the interior and exterior of your home. Our mission is to create a remarkable experience for our customers as we bring their dream home vision to life. We strive to provide excellent service so homeowners can have peace of mind all year round. From restoring homes to navigating through insurance claims, we have the knowledge and experience to get it done right!
East Orange Residential Roofing Services
Our business is all about caring for your home and we offer a variety of services to ensure that your home provides you the protection and peace of mind you need to enjoy life. Our team will work with you to find the best roof to fit your lifestyle and budget. We always stand by the work we do and never complete a job until you are fully satisfied with the final results.
Roof Repair
We always prefer to repair a roof rather than replace it because it is more cost-effective for our customers! When you stay on top of critical roof repairs, you can prolong the roof of your life by at least a few years. Our team will inspect your roof to determine whether repairs are the appropriate solution for your roof.
Roof Replacement
Once your roof is past the point of repairs, it's time to consider a roof replacement. We can inspect your roof and give you a rough estimate on when your roof will need to be replaced. Then, our team will go over the many available options that will best fit your home's needs and budget. We want you to feel confident in your brand new roof!
Roof Inspections
Our roof inspections are thorough and effective in determining how to best care for your roof. Additionally, we make sure to assess every part of your roof so that we can recommend the right repairs that will help your roof last or, alternatively, let you know if it's time for a replacement. Moreover, we want to provide you with the best solutions for your home. With our meticulous approach, you can rest assured that your roof will receive the attention it deserves.
East Orange Commercial Roofing
When it comes to your business, you never want to take any chances with a poorly installed roof. Our team offers a variety of commercial roofing solutions including built-up roofs, EPDM, TPO, PVC, and roof coatings. We will work with you to find which type of commercial roof will work best for your property's needs and budget.
East Orange Storm Damage Repair
We provide free inspections for homes that may have been damaged by a storm. Furthermore, once we've identified the problem, we promptly meet with your insurance adjuster on-site to evaluate the damages and act as your advocate. Additionally, we're here to help you navigate through the insurance process from beginning to end. Moreover, our team is experienced in handling insurance claims, ensuring that you receive the maximum coverage you deserve. So, you can trust us to take care of every step and alleviate the stress of dealing with the insurance company.
East Orange Siding Installation
The four walls of your home offer just as much protection as your roof. Our siding installation services offer extra protection for your home compared to a new coat of paint. It also adds to your home value and boosts your curb appeal. Let's give your home that extra "wow" factor with brand new siding today.
East Orange Gutter Installation
Gutters are an essential part of a full roofing system. They help your roof shed water away from your home's foundation. Herts Roofing & Construction has many different gutter system options available so you can find the right one for your budget. You will be sure to find one that will give your home that perfect "finished" look.
East Orange Replacement Windows
Is your home struggling to be energy efficient? Consider getting new windows! Replacement windows are a cost-effective way to boost your curb appeal while helping you save on energy costs. We'd love to go over the window options that would look best on your home. Our experts will guide you through the entire process from beginning to end.
East Orange Remodeling Services
When it's time to refresh the look and feel of your kitchen and bathroom, our remodeling specialists are here for you. First and foremost, our goal is to help you achieve the home of your dreams, even on the inside. Additionally, we offer interior painting services and home remodeling services for kitchens and bathrooms. As a result, you will be thrilled with the new look of your home. Moreover, our team of experts will work closely with you throughout the entire process, ensuring that every detail is taken care of to perfection. In conclusion, you can count on us to bring your vision to life.
Herts Roofing & Company is the East Orange Roofing Contractor You Can Rely On
When it comes to choosing a roofer for your home, Herts Constructions stands out as the clear choice. With our unwavering commitment to excellence, top-notch craftsmanship, and exceptional customer service, we are dedicated to providing you with a roofing experience that exceeds your expectations.
By choosing us as your trusted roofer, you can have peace of mind knowing that your home is in the hands of skilled professionals. Our team of experts possesses extensive knowledge and expertise in the roofing industry, ensuring that every repair is executed with precision and attention to detail.
We take pride in our transparent and open communication, keeping you informed every step of the way. From the initial consultation to the completion of the project, we listen to your needs and provide personalized solutions tailored to your specific requirements.
At Herts Constructions, we believe in using only the highest quality materials and employing advanced techniques to deliver long-lasting results. Our commitment to utilizing cutting-edge roofing technology ensures that your roof not only looks great but also provides reliable protection for years to come.
Customer satisfaction is our ultimate goal, which is why we have earned a reputation for consistently delivering 5-star service. We go above and beyond to exceed your expectations, ensuring that your experience with us is stress-free and enjoyable.
So, why choose us as your roofer? Because at Herts Constructions, we prioritize your needs, provide exceptional craftsmanship, and deliver unparalleled customer service. Don't settle for anything less when it comes to your home's roof. Contact us today and let us show you why we are the trusted choice for homeowners in need of professional roofing services.